Oosik Classic Race
&

Tour
The Oosik is Saturday March 12, 2022.
Registration is closes soon (March 10)! 
Click here to register.
______________________________________________
*BREAKING NEWS* 3/4/22
Attention Skiers!
With excessive, late season snow depths, belligerent moose have been a particular problem in setting this year's Oosik Classic Ski course. The moose are refusing to get off the single track trail, prohibiting groomers from continuing (and in once case charging a volunteer on a machine). There have also been reports by local skiers who have been bluff-charged by moose in the last week. Skier safety is first-and-foremost among the concerns of the Denali Nordic Ski Club. Consequently, the decision has been made to shorten the length of this year's course to the existing wider trails which moose are not frequenting as heavily. This new race course is approximately 11 km, requiring 2 laps for the "25km" racers and 4 laps for the "50km" racers.
While the DNSC will take every precaution to establish a secure course, skiers are encouraged to use proper judgement in assessing risk in regards to moose. Aid Station personnel will be posted along the course to assist if needed.
Part of being a skier is respecting the wild lands we travel through as well as the wildlife we encounter. These animals are stressed and just trying to survive. Please be thoughtful in your conduct around them.
So come one and all and enjoy this year's "Moosik Classic"! MAP HERE
Sincerely,
The Board of Directors, Denali Nordic Ski Club
___________________________________________
We are SOOOO EXCITED to have an In-Person race this year. This year there are three timed distances: 10K, 25K and 50K. The start is at the State gravel pit at Mile 11 of the Spur Road between Whigmi Road and the Flying Squirrel Bakery. Start times:  50k at Noon, 25 k at 12:05, and 10k at 12:15.
Each skier will receive a custom Walrus Buff with their entry. Entry costs $65 – until February 14, $85 – Until March 1, or $110 – March 1-10th.  We cap the 25/50k race at 750 skiers. Online Registration ends March 10. Day of registration: $150 and is from 9:30-11:30am at the race start.
The 10K race was $20 for the first wave of registration. We opened up 50 new slots for $50, race capped at 200 entrants. No day-of registration.
**Jr. Oosik information found on the "Junior Nordic" tab, ABOVE.
**Members of Denali Nordic Ski Club receive a $15.00 entry discount.
**Volunteers Needed. If you're interested in helping out please fill out the volunteer form HERE and the Race Director will contact you.
**Jr. Oosik information found on the "Junior Nordic" tab.
** Bib Pick-up: at the gravel pit, starting 9am the day of race.
** Parking and shuttles: PLEASE CAR POOL!! There is limited parking in town due to large amounts of snow in lots. Parking is available at the Denali Education Center and the Elementary School. There will be a free shuttle running from the DEC to the race start from 9am to 7pm.
*** Free waxing by TOKO (suggested donation goes toward Talkeetna Junior Nordic) provided at the gravel pit from 9-11:15 am.
** Free Covid rapid-tests on-site: See below for details on free rapid testing for Covid the day before and day of race!
** Awards and drawing prizes: Top three places in 50k get $300, $200, and $100. Top three places in the 25k get 200, 100, and 75. Top three 10 k finishers get a medal and a hat. There are some fantastic door prizes – including a free flight from K2 aviation and jet boat tour from Mahays – keep your bib in order to claim your prize at the drawing. Awards will be held at 6:30pm at the Denali Education Center (downtown). Must be present to pick up your award/prize!
** Feed stations: We will have three aid stations around the 11k loop, so at kilometers: 4,7.5, 11, 15, 18.5, 22, 26, 29.5, and 33, 37, 40.5km.
** Post-Race food: Mountain High Pizza will be shuttling large cheese and pepperoni pizzas to the race end from 2-6pm.
OTHER EVENTS:
Friday Night Movie @ the Denali Arts Council:
"The Last King", starting at 7pm on Friday, March 11, to get you pumped about your ski race! Free admission with beer and wine available for purchase.  Viking Costumes encouraged!
Maker's Market :
Friday and Saturday from 3-7pm @ The Fairview
Live music:
3/11: Scott Clay Band @ The Fairview
3/12 Blues Core on the patio of Mountain High Pizza from 2-5pm
3/12: Braided River @ the Denali Arts Council (7:30pm)
3/12 Todd Grebe and Cold Country @ the Fairview
*Covid Testing at the Denali Education Center:
In order to protect skiers and the wider local community, everyone is encouraged to get tested for Covid 19 before frequenting restaurants, crowded spaces and after-race events. Free rapid covid testing is available in Talkeetna at Denali Education Center testing center (at 22510 Talkeetna Spur Rd) where parking for the event is also located. Come by
Friday March 11th from 5-7pm, and/or Saturday March 12th from 8am-1pm or 5-7pm.
  Appointment times can also be secured at 
www.denali.org/covid-testing
.
Our testing center is funded thanks to Community-Driven C-19 Reponse Funding from the State of Alaska and Center for Disease Control, using tests provided by the State of Alaska.
We wish you a very fun Oosik ski as safe and covid free as possible!
The Talkeetna Historical Society
will have FREE museum entry on Friday, March 11 and will open an hour earlier on Saturday, to 10am.
Thanks to our Sponsors…
Click on the logos to find out more about our sponsors!
The Talkeetna Roadhouse
Denali Brewing Company
Mat Su Health Foundation
Mahay's Jet Boat Adventures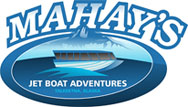 Toko Ski wax

Subway
Matanuska Electrical Association
Crowley Fuels Alaska

Alaska Mountaineering and Hiking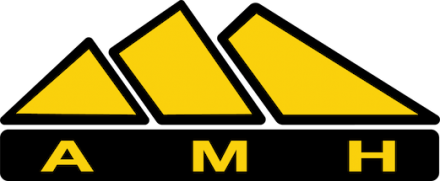 Talkeetna Alaskan Lodge: Use promo code "Oosik" to receive discounted price of $129 per night.
Flying Squirrel Bakery and Café
Talkeetna Coffee Roasting Company
Alaska Sled Dog Tours by Dallas Seavey
Starglow Beauty Studio: located in Talkeetna and featuring waxing facials and body wraps.